Photo of the Month – March 2017
Congratulations to Jim Loomis for winning
the March Photo of the Month Contest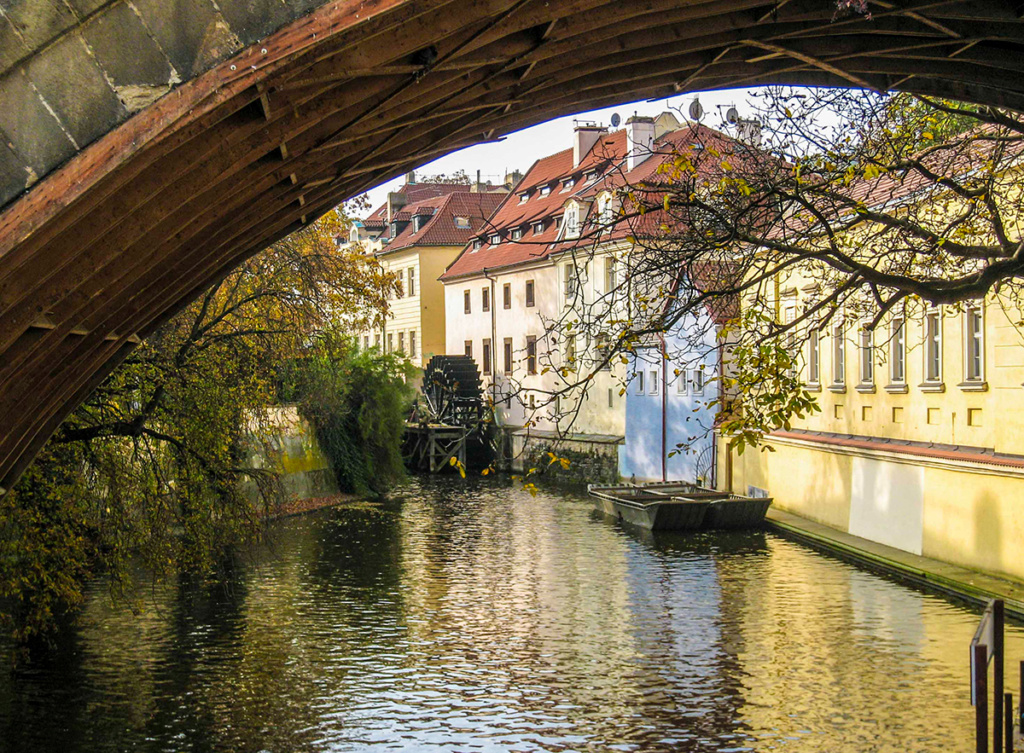 This photo was taken in the fall of 2016, in Prague, the capital city of the Czech Republic. It was near the end of a 3 week trip during which I had been carrying my full frame Nikon camera and a 28-300 lens (a great travel combination). I decided I wanted to leave the Nikon and bring a compact camera. My wife, Betty and I had been standing on a bridge admiring the main river running thru Prague when I happened to turn around and saw this view behind us.
A little background….. Prague is bisected by the Vltava River. It is nicknamed "the City of a Hundred Spires," and is known for its Old Town Square, the heart of its historic core, with colorful baroque buildings, Gothic churches and the medieval Astronomical Clock, which gives an animated hourly show. Completed in 1402, pedestrian Charles Bridge is lined with statues of Catholic saints.
The photograph was shot with a 11 year old 6 MP Canon Powershot SD800 IS at f4, ISO 75 and 1/320 sec.