Photo of the Month – April 2019
Congratulations to Larry Baumgardt for winning this month!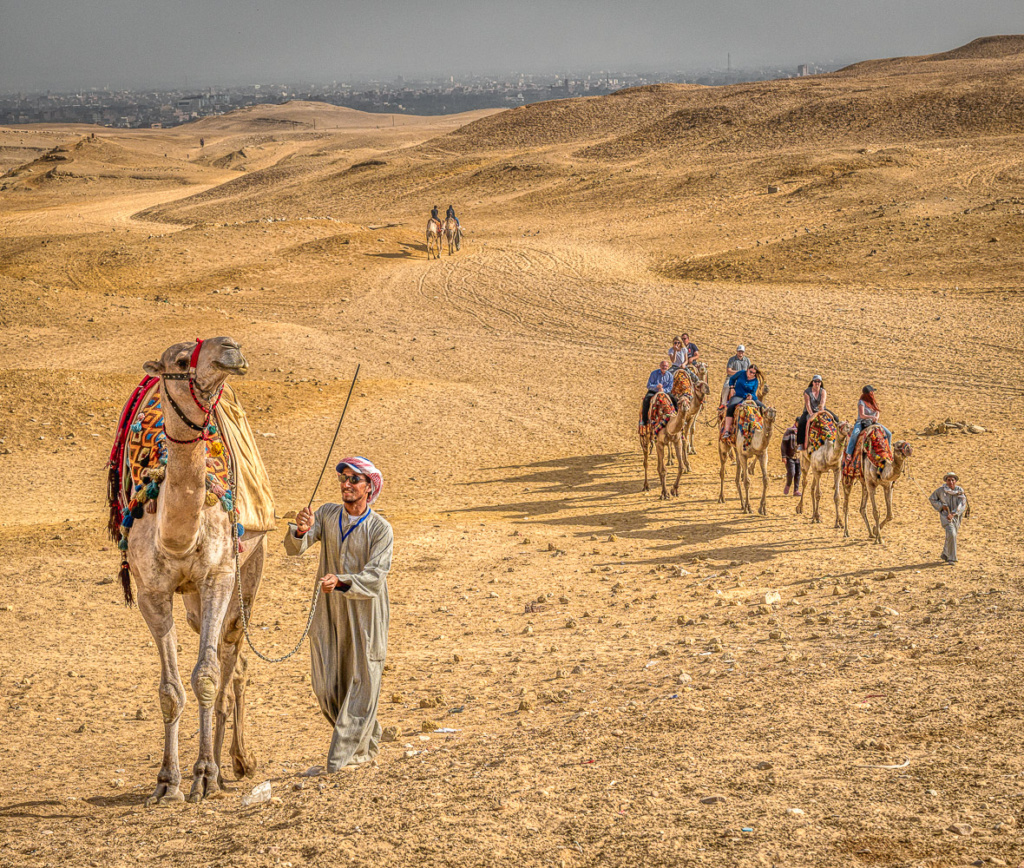 When we were in Egypt, my wife Clare and I took our second and last camel ride. Really nasty beasts. This shot was taken near the pyramids of Giza just outside of Cairo. I used my Nikon Z7 with 24-70 f4 lens (at 54mm). The ISO was 200 and the aperture set at my usual f8. The processing was done in a combination of Lightroom and Aurora HDR 2019.