Photo of the Month – September 2017
Congratulations to Kay Rhodes for winning the September 2017 Contest.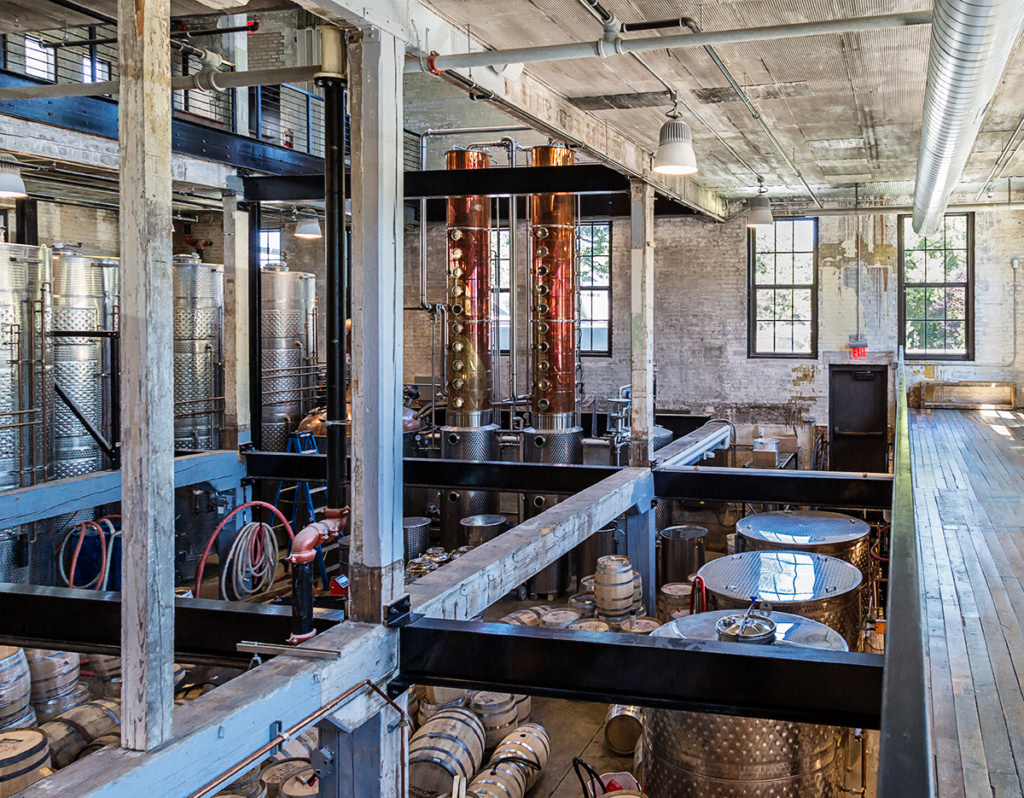 This photo was taken on July 25, 2017 inside the Journeyman Distillery, which is an Organic Spirits Distillery, located in the EK Warren Historic Featherbone Factory, in Three Oaks, Michigan. Warren, a staunch prohibitionist, founded the historic factory building in 1883, manufacturing buggy whips and corsets. He revolutionized the manufacturing of corsets with the use of the softer featherbone, over the stiffer whalebone for corsets in the late 19th century. EK Warren's success reached worldwide attention putting Three Oaks, Michigan on the map.
Camera Settings:  Photo taken with Canon EOS 5D Mark III camera, EF24-105mm lens, f/7.1, 1/60 sec, ISO 1600, handheld. Focal length 24mm