Photo of the Month for February 2016
Congratulations to Derek Jager and Ron McAllister, both receiving the honors of being chosen for Photo of the Month at our last Guild meeting.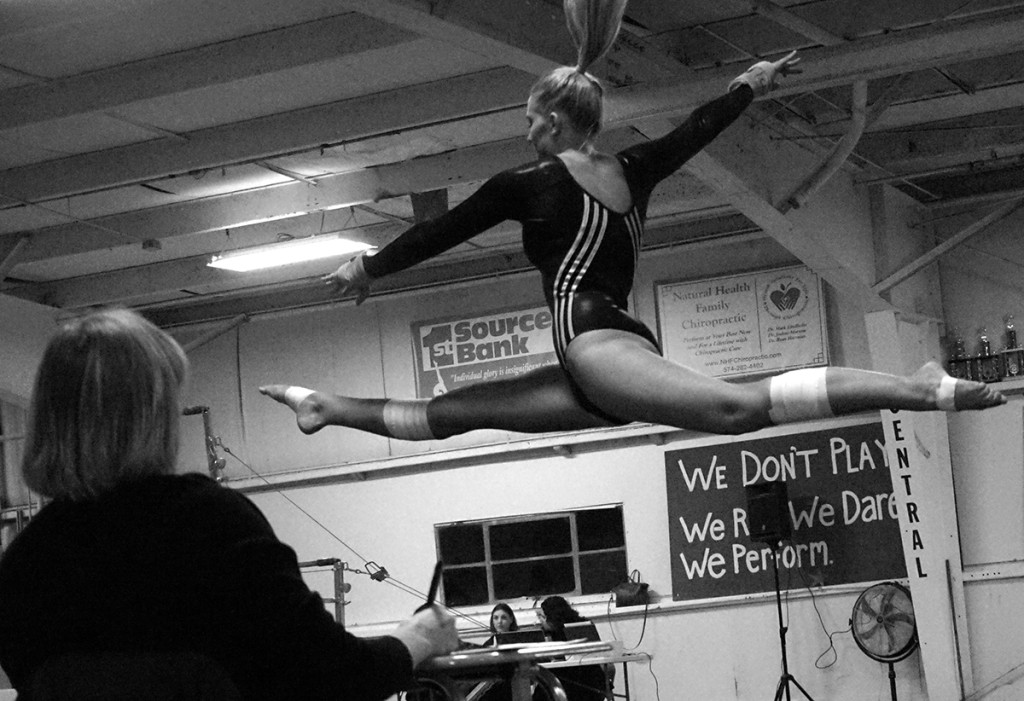 The shot was captured at an Elkhart Central gymnastic meet. The female athlete performed wonderfully on the floor routine in front of the judge. I was positioned just behind the judge on the right side of her shoulder standing up.
I shot the photo using a Sony A6000 body, shutter speed 1/800 sec, Aperture 5.6, and ISO 10000 with an E PZ 16-50mm F3.5-5.6 OSS lens.
---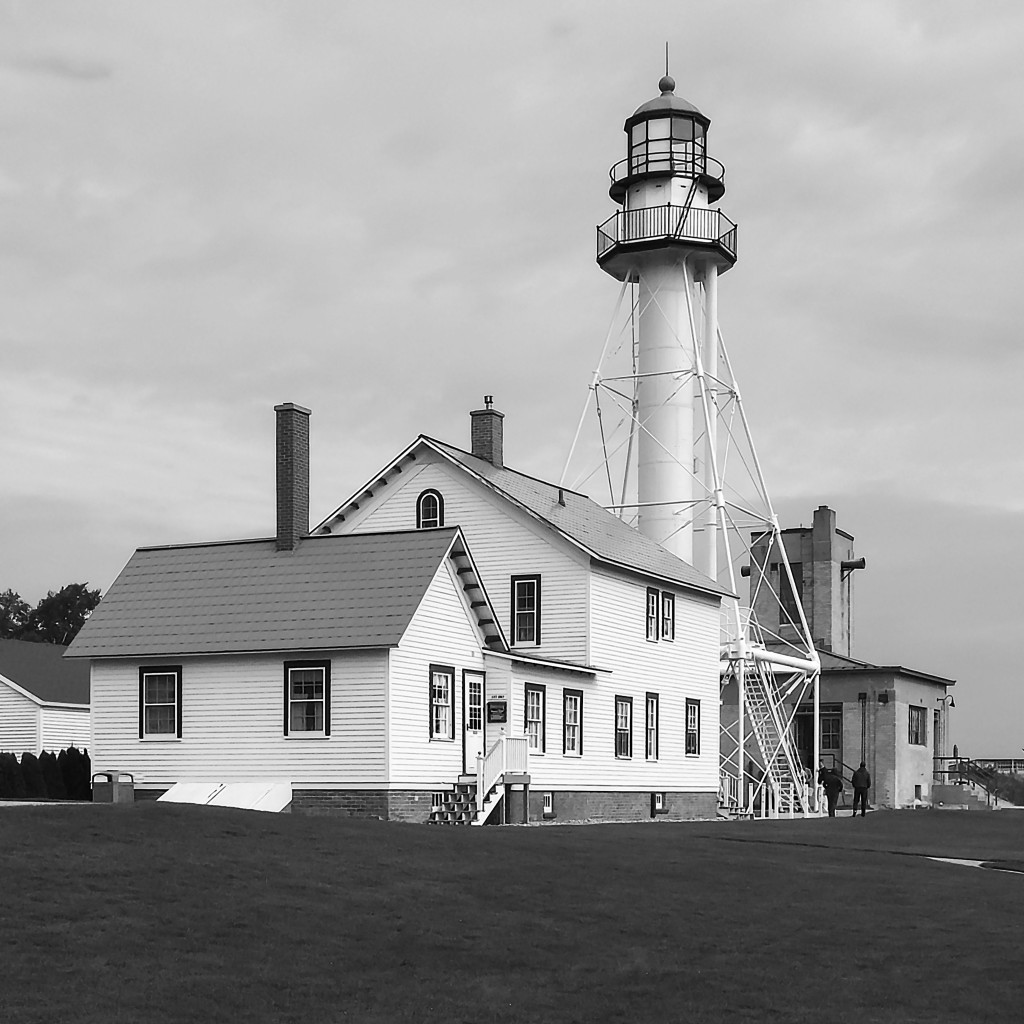 The Great Lakes Shipwreck Historical Society was founded in 1978. The museum is located on the shores of Lake Superior near White Fish Point in Michigan's scenic Upper Peninsula.
The museum houses artifacts salvaged from the many historic and fabled shipwrecks on the Great Lakes. The most prominent and poignant is the bell retrieved from the Edmund Fitzgerald, immortalized in song by Gordon Lightfoot.
I always like to tell the story of my young daughter prancing around the house, pigtails flailing in the air, earnestly singing: "The Wreck of the Ella Fitzgerald".
Photo taken with Nikon D5200, Nikkor 18-200mm lens —  f/18, 1/1250 sec, ISO 2500, Focal Length 18mm