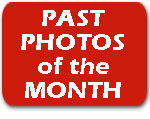 At each monthly meeting, members bring a printed photo (maximum longest side – 22″) of their choice to be entered in a competition where all attending members vote for their favorite "Photo of the Month".  The winning print is displayed in the Guild meeting room until the next meeting.  It's a fun competition for all.
Guidelines for the Contest
All Guild members can enter a print. The winner of a given month cannot enter the succeeding meeting/month's contest.
The photo needs to be submitted as a print, not electronically.
The photo can be a print up to no longer than 22" on the longest side.
The photo must have been taken within the past year.
The photo cannot have been entered in a previous photo-of-the-month contest.
The winning photo will be displayed at the Guild for one month (or until the next contest).
There shall be no prolonged esteem in winning – the winner of the preceding month's contest must count the votes for the current month's contest.
Guests of the Guild are eligible to vote for the photo-of-the-month; guests are not eligible to enter a print.
---
Another avenue for sharing your work during the monthly meetings is the:
Monthly Photo Challenge 
At each monthly Guild meeting, the Guild defines a "photo challenge" theme for the ensuing month.
The purpose is make the theme of that month to be the "theme" of your photo; it is not okay to merely add the theme topic to your photo, but to make it the primary theme of the entire photo.
At the next meeting members can bring photos for viewing and discussion which they took as an interpretation of the "challenge" theme.
All photo(s) shall preferably be submitted electronically – on a flash drive or camera card. Paper prints can be submitted at a member's discretion.
Photos must have been taken only after the challenge was issued, in other words, after the last meeting (see next two points).
A member is allowed to bring two new photos for viewing and critique.
A member is also allowed to bring one photo that was taken prior to the last meeting, but is not more than a year old.
Photos must have been taken only after the challenge was issued.
"Challenge" photos are not to be submitted for the Photo-of-the-Month contest.
---
General Photo/Portfolio Review
A member may at any given monthly meeting bring a photo or series of photos for showing and discussion. The photos may be in electronic or print format.