Congratulations to Jeff Longenbaugh for winning
the June Photo of the Month Contest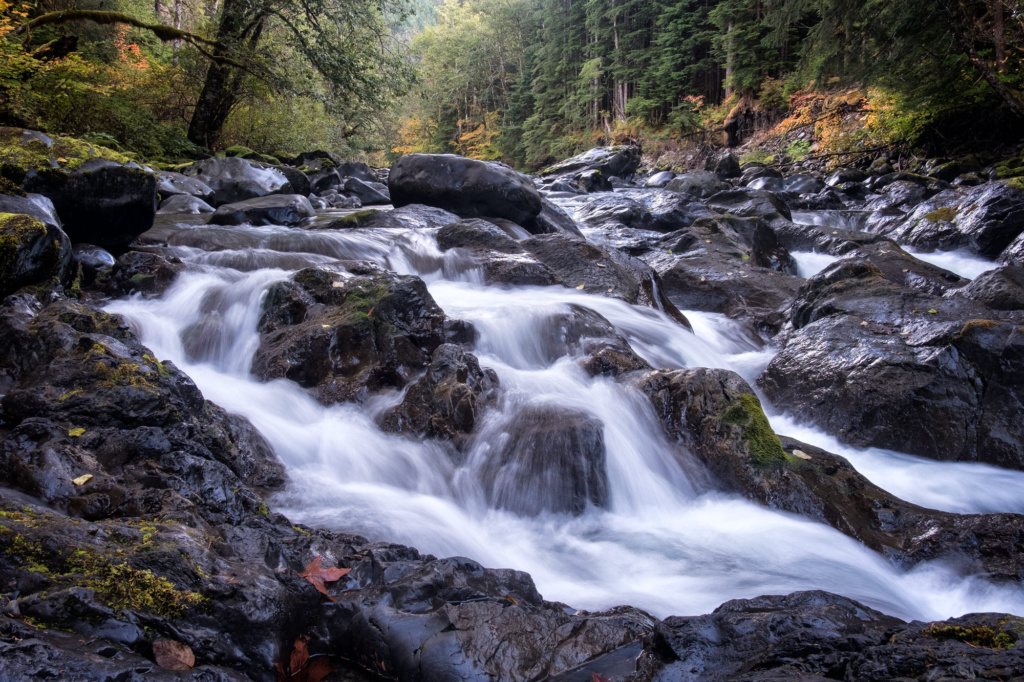 This photo was taken in the afternoon while my son and I explored Olympic National Park. The weather was wet which is not unusual since part of the park is considered a temperate rain forest. There were occasional sightings of the sun. My goal was to capture some sense of the rugged beauty of the stream.
Fuji XT-2 with Fuji XF 18-135 lens at 20mm.  F16, Iso 400, .3 sec.  Single shot, no compositing.  Manfrotto tripod, Kirk ballhead.  Developed in Photoshop.