Photo of the Month for May 2016
Congratulations to Kay Rhodes for winning the Photo of the Month contest.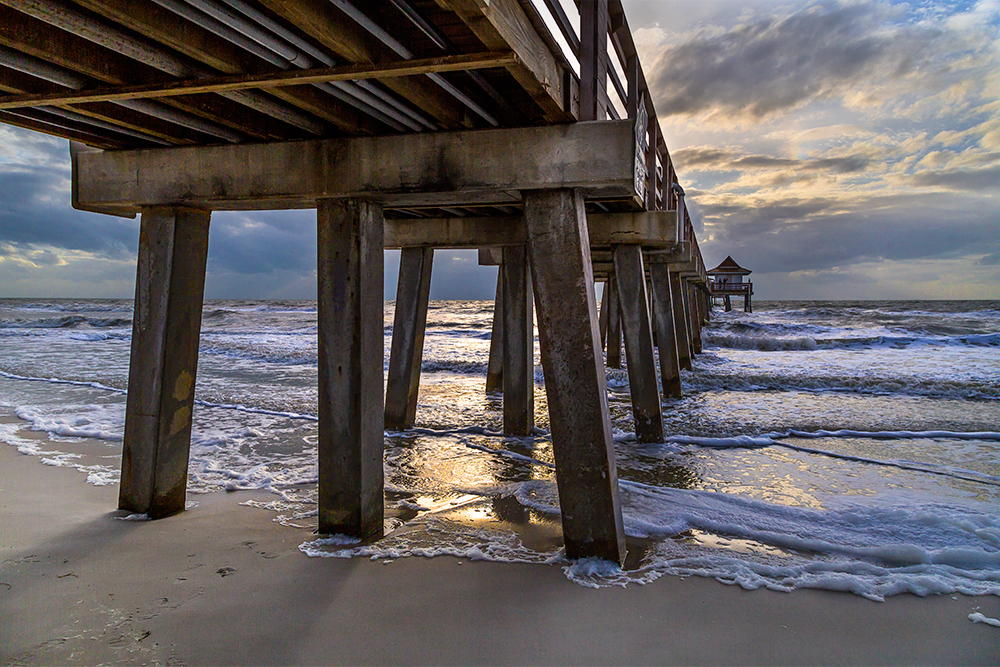 This photo was taken on a cold, windy evening in February 2016, just before sunset. The location was the Naples, Florida pier. The pier is a famous spot for photographs, so my goal was to take a photo that wasn't like the many others. I love the beauty of water and structure, so this photograph combined them both.  I was drawn to the sun shining though the legs of the pier, glistening off the water and the rolling waves, and the dark sky that warned of an upcoming storm. In my mind, it was a perfect combination for taking photographs.
Camera settings: Canon 5D Mark III, EF24-105mm lens, f/8.0, 1/1250 sec., ISO 200, Focal length 24mm