Congratulations to Jim Loomis for winning
the July Photo of the Month Contest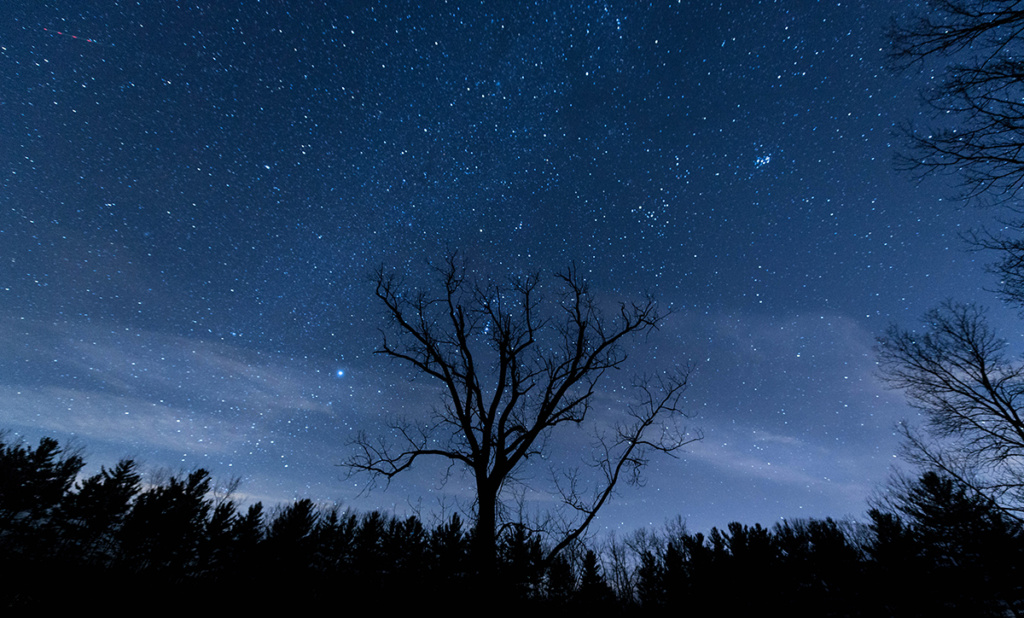 The photograph taken on a clear night before the moon had risen. Once the moon is up it's light would obscure many of the stars. It was necessary to drive into the countryside, away from ANY artificial lights. Before sunset I had focused the lens on a distant point, turned off autofocus and used gaffer tape to prevent the focus ring from moving. In the field I used a small flashlight covered with red cellophane so my eyes would remain adapted to the low light levels.
Taken with Nikon D610 camera, f/2.8, 20 sec. shutter speed, ISO 1100, Focal length 14mm.