Congratulations to Danny Graber – winner of the Photo of the Month contest for October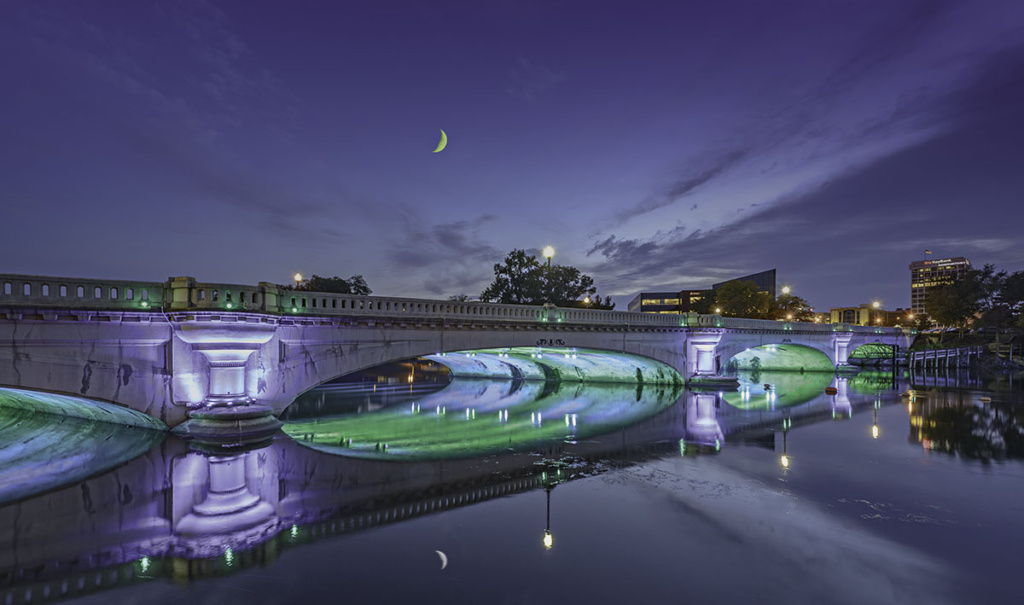 An evening rendition of the Jefferson Street bridge in South Bend. The position of the moon was interesting. Capturing this photo and retaining clarity as well as it remaining noise-free required several things: 1) a tripod, 2) a low ISO setting, 3) using the mirror lock-up/shutter delay feature on my camera, and 4) a remote shutter release.  
Shutter speed was 2 seconds, f/8, ISO 320, RAW capture, taken at 14mm using my Nikon 14-24mm lens.