Current Members


Larry Baumgardt – member since March 2015

My Father's passion for photography was passed to me when he gave me a Nikon F during my high school days. My interest blossomed while at Northwestern University where I photographed for the yearbook and managed the photo lab during my senior year. A more significant and lasting benefit from photography was meeting my wife, Clare, when she enrolled in an advanced photography Student Organized Seminar that I had co-organized. After we were married and moved back to Indiana, other interests (sailing, travel, and earning a living) displaced photography and I rarely picked up a camera for the next 30 years. When the first serious and affordable digital camera, the Nikon D70, was introduced; I jumped back into the hobby. I have been a serious amateur ever since and look forward to learning from my fellow photographers in the Guild.
I always strive to do the best work my abilities will allow, but also try not to take myself too seriously. Attached is a photo of me taken by a friend (February, 2015) captioned "Photographer stalks the elusive Blue Morpho butterfly".
The best thing about being a member of the Guild is being able to take advantage of all the collected wisdom and knowledge of all the members.    Branden has been very active in the Guild, has held many offices and has taught many of the classes offered. His interests are especially landscape and event photography.  He has won several awards for his photography.  "If you dare nothing, then when the day is over, nothing is all you will have gained."  – Neil Gaiman  Website: brandenbeachy.smugmug.com
Bruce Carter – member since April 2017
George Dyer – member since

Doug George – member since February 2017
Mike Goodwin – member since January 2017
I fell in love with photography in my dad's home darkroom, in the early 1970's. Watching an image magically appear in the tray was all it took.  I love all forms of photography, but black and white is by far my favorite.  My dad taught me darkroom, and started me shooting with a TLR Point n Shoot.
I took photography in high school, and bought my first SLR camera after graduation.  I still have and love that Pentax K1000.  I have won awards in the Elkhart County Parks and 4H Fair with that camera.  I was the first person ever to win the grand champion award with a black and white photo.
I have always processed my own black and white film, but gave up darkroom work when my son was little.  This allowed me more time with him and my wife.
I got into digital photography when my son was in middle school.  I started shooting all his events and sharing with the other parents.
I consider myself a hybrid photograph, shooting B&W film then scanning the images into Photoshop for processing.  I then send the digital file to a lab that makes digital silver prints.   My go to film camera is a Nikon F3 with a variety of lens.  For Digital I shoot the Sony A6000, the nice thing here is that all my Nikon film lens work on this camera.   I have nearly 100 vintage cameras ranging from 110 film to 5×7 large format.  Other fun cameras I use medium/large format pinhole,  Brownie Hawkeye, Polaroid SX-70, and the Holga.
"I really believe there are things nobody would see if I didn't photograph them." Diane Arbus
https://www.flickr.com/photos/mns_mike/

Danny Graber – member since January 2009

My photographic endeavors keep evolving in how and what I think about my work. Each photograph I capture has to have a purpose. Within that purpose has to be a reflection of art, whether I am photographing a commercial project or adding to my personal collection artistic interest. I do not take a photograph for the sake of taking it. Photography is meant to entertain the viewer by evoking an emotion and telling a story. It is not always an easy task because the scenes and subjects we shoot and the cameras we use have limitations.     
Here are my homemade mantras I adhere to:
Taking a photograph is a thought process, not just pushing the shutter.

Standing behind the camera has to be therapeutic and reflect my experience.  

Shoot at f/8 or else be able to explain yourself in front of the firing squad.
I am just old enough to have been born in an era in which everything was manual. My mind is just young enough to know when to shun all those bells and whistles on a camera that hinder and not help my artistic skills.  
Website: dannygraberphotography.com
Connie Guilfoos – member since

Don Hershberger – member since 1999 (Charter Member)

What Don likes most about being a member of the Guild is learning new techniques, and using the matting and framing area.  He has contributed a great deal by not only being one of the charter members, but by designing and maintaining the Guild website for many years.  He also served as the Membership Chair and Secretary during his time at the Guild.  His hard work has been greatly appreciated.  Don has been involved in photography off and on for about 50 years, was president of Miles Laboratories Photography Club and the Elkhart Art League.  He was an early adopter of computer use in image generation and other applications in photography.
Don was employed as a process development chemist at Miles/Bayer and was inventor or co-inventor of 5 patents and a trade secret process while employed there.  He has won numerous awards including Best of Show in art shows for photography and other art work.  Don presented workshops on computer use in photography for the Photographic Society of America national meeting in Florida, regional meeting in Chicago, and Southwestern Michigan Council of Camera Clubs Summer Weekend of Photography at Hope College, Holland, MI.  "…just trying to get by, and almost doing it."  Website: hrshbrgr.com
Dottie Kauffmann – member since 1999 (Charter Member) (as of 9/2018 member emeritus)

"I took my first photo class fall of 1979 during a Goshen College Continuing Education course. I learned about ASA (ISO), aperture and shutter speed plus many other important features on my fully manual camera. I entered a photo contest with the Elkhart County Parks Department and won a 3rd place. My competitive spirit got hooked and I've entered many contests since." Dottie was one of the founding members of the Photographers Guild, back when everybody was using film and a dark room. She was president and secretary in the early years – secretary more years than she'd like to remember.
Dottie was one of the last members in the Guild to switch to a digital camera, and still feels overwhelmed with all of the new technology and terminology.  "I want to say that I enjoy photography very much. I enjoy looking through the viewfinder, zeroing on what I want to take, and taking that shot that is pleasing to me. I also enjoy the Photo Guild. I've learned much from the members and have used the framing and matting equipment in the past when entering shows. I guess I need to step out of my comfort zone, take some additional classes at the Guild and 'get with it' in digital photography."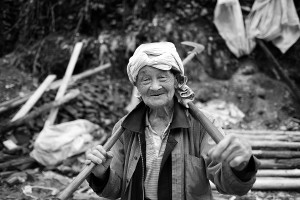 James Kruis – member since

………….
………….

Jeff Longenbaugh – member since 2003 or before

For Jeff the best part of being a member of the Guild is the interaction with other photographers, the learning opportunities, the chance to see other photographers' work and to see the different perspectives with which others approach photography. In the past he has served as treasurer, vice president, president, and supplies chairman.  He also serves as the chairman of the  Taste of the Gardens committee, field-trips committee, and is on the Gallery at the Millrace committee.
Jeff has had no formal photography education but has been picking up the camera on and off for 30 years.  He has amassed an ample library of photography books and publications over the years, and follows several blogs authored by photographers that he admires.  He is intrigued by the work of Jim Brandenburg, Nick Brandt and Gary Hart.  Over the past 10 years Jeff has attended a half dozen photo workshops that are educational and stimulating to the creative mindset. Eighty percent of his photography involves landscape, nature and wildlife subjects.  Currently drawn to black and white photography, he is trying to improve his B&W vision.  Jeff also dabbles in infrared photography and has a Canon body that has been altered to take only infrared images. (Yes, he is a digital Canon guy.)  He has had multiple images accepted for display at the Midwest Museum of Art Juried Art Show two of the last three years, and has had two images selected for the displayed art collection at the Lerner Theatre in Elkhart, Indiana.  And remember: "Klaatu Barada Nikto."

Jim Loomis – member since October 2013
Jim says the the Guild is a great place to meet and learn from others who enjoy photography.  He got a Minolta SRT101 in college and used it for many years.  After it died about 15 years ago he was left with using point and shoot cameras, until a trip to Alaska in 2011 when he joined the Nikon family.  The only formal classes Jim has had are a few taken at the Guild.  Areas of interest for him include people, wildlife, and travel photography when possible.  The recent purchase of  Photoshop CC is opening another area to 'master'.   He is looking forward to retirement, which should allow more time for photography and …    (Jim's  profile photo was taken from a bridge over the Vltava River in the Prague. The photo was taken by a 12 year old Canon point and shoot).  Jim's favorite quote: "Your first 10,000 photographs are your worst." – Henri Cartier-Bresson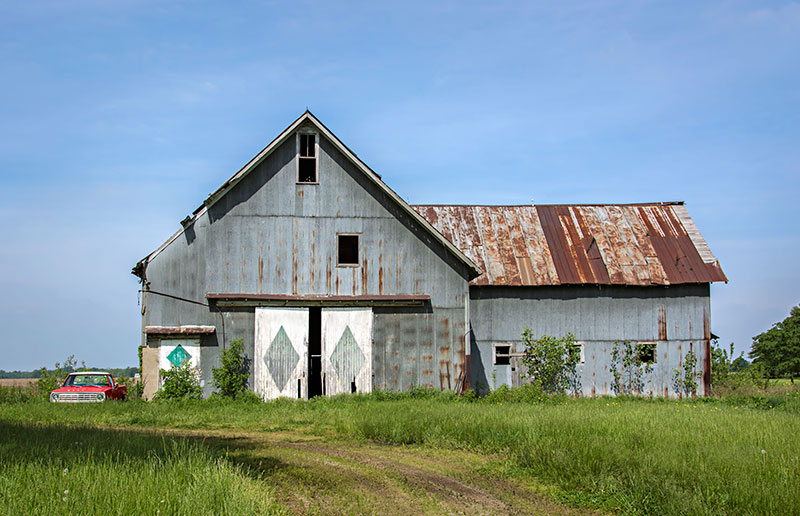 Ron McAllister – member since 2010  (as of 2018 – member emeritus)

Ron graduated from Illinois State University at Normal, Illinois with degrees in English, Journalism and Drama, and visions of writing the great American novel.  It was far easier to teach Faulkner, Hemingway, and Fitzgerald, than emulate them, so for over forty years Ron was in education (teaching and administration).  Retired teachers love to travel, and so he did, with his trusty point-and-shoot dangling from his neck.  Ron stated, "Well, needless to say, I didn't have any more luck emulating Ansel Adams than I had with Faulkner and his ilk."
He met Danny Graber when he attended a Photoshop seminar Danny was conducting with a colleague of his.  "It was so far over my head, I heard angels singing and the flutter of wings."  Danny suggested Ron should attend some future workshops he was conducting at the Guild,  guaranteeing they would be more suitable for his skill level.  That was when he decided to buy a new camera and equipment, still no threat to Adams.  Private lessons ensued for the next several years.
Ron has entered several contests, County Fairs, etc. in the past, and has several ribbons tacked on the walls of his office to show for it.  He has been a proud member of the Guild for several years and really enjoys the camaraderie of those who not only share his interest in photography, but their expertise, advice, and friendship.  "It's priceless!"  "If indeed a picture is worth a thousand words; I can still write the great American novel, one picture at a time.  Photographers are storytellers-of sorts."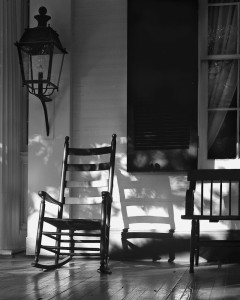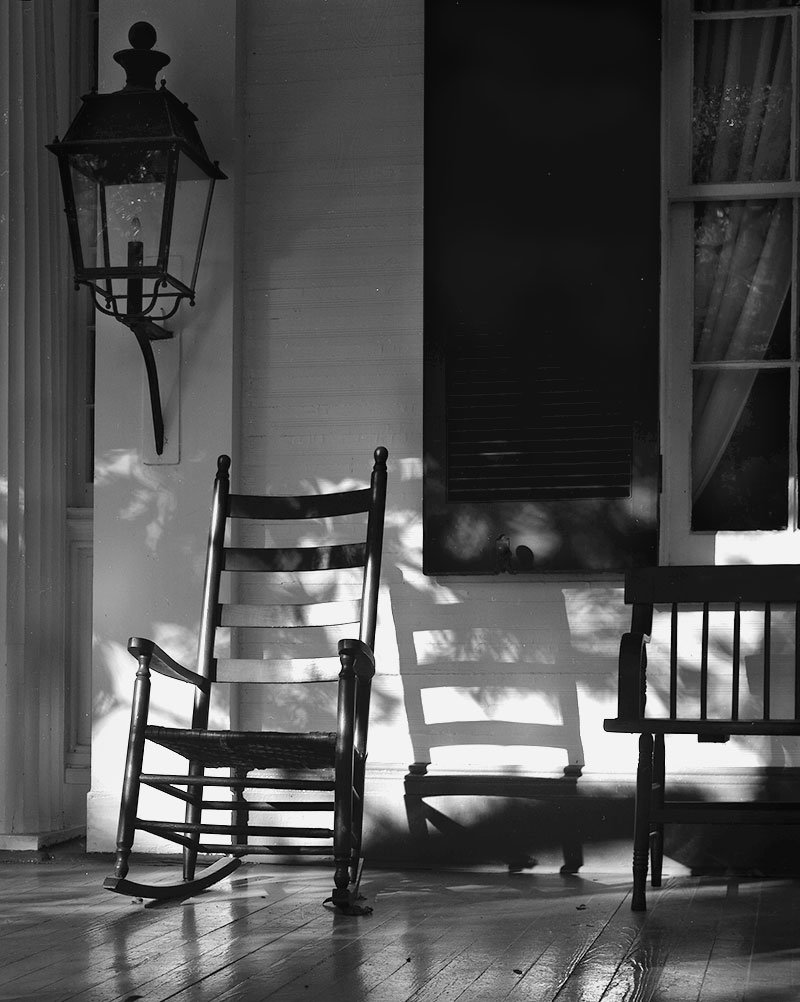 Robert Morris – member since 1999 (Charter Member), 
member emeritus since 2017
The camaraderie with other photographers is what Bob likes best about being a member of the Guild.  He has held the office of director for 3 years, secretary for 3 years and treasurer for 3 years.  Many of the Photographers Guild classes have been taught by Bob—Photographic Composition, Black and White Darkroom, and Matting, Mounting and Framing for 4 years.  He has chaired the annual public photo contest for 3 years.  Specializing in film black and white landscape photography, he has studied advanced darkroom techniques with Howard Bond, Dan Anderson, Bruce Barnbaum,  John Sexton, and Ron Wisner—all students of Ansel Adams.
Some of his awards include: Best of Show awards "Morning Brook", "Rose Mary's Quilt" and "Gloria's Amaryllis",  and First Place awards for "Southern Solitude", "Pond and Dam at Sunrise", "Early Willow", and "Dawn at Gettysburg".  Bob has been a contributing writer for View Camera Magazine.  "Donna" is in the permanent collection of the Osceola Center for the Arts in Kissimmee, Florida; "Evening by the Pumpkinvine Trestle" is in the permanent collection of the Middlebury Historical Museum, Middlebury, Indiana; "Little Elkhart River", "Morning Brook", and "Sunrise, Prairie River" are in the permanent collection of the Midwest Museum of American Art, Elkhart, Indiana.  Thirteen Civil War Battlefield pictures are in the permanent collection of the Fort Wayne Museum of Art, Fort Wayne, Indiana.  "As I grow older and my legs are not able to carry as much photo equipment as I would like them to carry, my motto is becoming, If you can't drive to it — screw it."  Website:  morrisgallery.com
Bruce Nethercutt – member since November 2015
I developed an interest in photography as a child enjoying my father's photography. At family get-togethers, he would show his photographs from a slide projector. I loved the memories and emotions my father captured with his ever present camera. Many years later I decided to learn more about photography and stop taking "snap shots." I have attended many classes here at the Guild and have enjoyed the people as much as the classes.
I have participated in dozens of photography classes of all kinds. I gravitate toward portraiture and using strobes or studio lighting. Most recently I completed a semester of studio lighting at Ivy Tech and won an "Addy Award" for an action picture of a fellow firefighter.
Steve Oyer – member since 2016
I started doing photography in the 1970s shooting mostly black and white and some Kodachrome slides. My interests were, and still are, landscape and architectural photography. After a few years I laid it aside and didn't do much photography for over 40 years.  About 2011 I started taking pictures again, primarily with my camera phone. After a year or so of shooting with a camera phone I decided to invest in a DSLR.  I love photographing my hometown, because the city of Goshen has such a beautiful downtown, a rich variety of architecture, and so many parks with beautiful landscape settings.  I also enjoy travel photography whenever I get the opportunity to do so.  I enjoy producing and framing fine art photography as well as postcards and notecards from my prints.
My wife, Verna, and I have been married for 42 years. We have 4 children and 6 grandchildren who all live in Goshen, except for our youngest son, who lives in Lafayette, Indiana.
My website is: https://sophotographic.smugmug.com/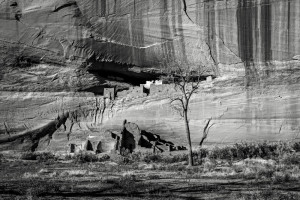 An important goal with my photography is trying to make each image a work of art.  I want to take the photographs that others don't necessarily choose to take.  My background in Art and Graphic Design has helped me to grow as a photographer.
At the Guild, I have been involved with the annual Millrace Photo Contest & Exhibit,  and was also on the team to re-create the image of the guild with a new logo, brochure and website.   I was very honored to have some of my photos accepted in the Midwest Museum of Art Elkhart Juried Regional Exhibition, for the past few years. In 2014, one of my photos was chosen to receive the Mary Fedderson Memorial Purchase Award for photography. This work becomes property of the Midwest Museum's permanent collection, sponsored by Connie Minzey and Susie Lehman. This was quite an honor, to say the least.
A quote I read  from George Lange's book with Scott Mowbray, The Unforgettable Photograph that sticks in my mind is,  "I think the biggest mistake that photographers make is photographing what's already been done and what's obvious. In a picture, I want to know what you aren't telling me. Photograph a secret. Photograph something you see or feel, but you'd never think to photograph.  Don't show me the destination, show me the journey."

Melodie Rodgers – member since January 2014
Melodie decided to join the Guild because of the people and the opportunity to learn from the workshops and classes.  Photography has been a hobby since 1978, but she has really gotten back into it starting in 2012, when she got a new camera.  Melodie has taken a couple of classes at Creative Fish in Syracuse from Tabatha Ball and that is how she heard about the Goshen Photography Guild, where she has taken several classes.  She loves taking photos of nature and especially her grandchildren.  She hasn't won any awards yet, but is proud that one of her photos was used on the advertisement for the 2014 Millrace Photography Contest poster.  "I love photography, it relaxes me. If I am in a bad mood, I will go and take pictures, and it just makes me smile.  My dream is to travel and see all the National Parks in the United States, and photograph it all."
Danean Spilko – member since 2012

Danean was a member of the Guild for about 3 or 4 years in the past and we were happy to have her return in 2012.  The part Danean likes best about being a member is the shared enthusiasm the group has for photography and learning from each other.  In the past she was Vice President and has been the lead member of the Guild "brand update" team.  She has worked on the annual contest committee, and maintains the Facebook page for the Guild. Mostly self-taught in photography, beginning as far back as the mid-90's, she loves to shoot landscapes and tinker a bit in Photoshop.
"I prefer to live life believing that things always happen for a reason and sometimes what 'happens' may lead to a great photograph."
Hank Weaver – member since 2004, member emeritus since 2015
"What I like most about being a member of the Guild is the ability to exchange ideas about photography.  I have had my own darkroom starting 77 years ago until about 6 years ago when I found myself working totally in digital media.  After retirement in 1991, I studied with about a dozen different professionals in workshops, and  I recommend that highly." Most of his recent work has been Landscape Photography which can be seen at HandMWeaver.com, along with his wife's work. Currently Hank is doing primarily macro photography.  Most awards he has received were while working as an administrator in the University of California's Education Abroad Program.
Wen Wu – member since November 2013